The excellent d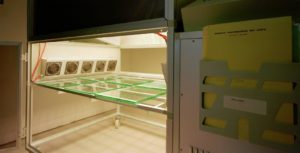 urability of glass against chemical and environmental aggression is a feature that is of particular importance for both containers and flat products.
The quantification of durability performances is often carried out by means of accelerated stress tests, the experimental conditions of which are specifically tailored according to the sector of reference: for example, tests in climatic chambers in extreme conditions of thermo-hygrometric cycling, salt spray tests, autoclave tests, washing tests, etc. are possible.
Stazione Sperimentale del Vetro is equipped with the necessary instruments to carry out durability tests both in compliance with technical regulations and international standards, and according to bespoke protocols agreed with the customer.
&nbsp