S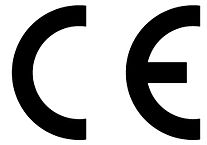 SV is a testing laboratory notified in accordance with the Construction Products Regulation (CPR) (EU) 305/2011, that has repealed Directive 89/106/EEC (CPD) since the 1st of July 2013.
The manufacturer of flat glass for construction applications is required to demonstrate the conformity of its products to European Standards issued by CEN (European Committee for Standardization).
The requirements for obtaining the CE Certificate of Conformity and/or executing the CE Declaration of Conformity of the product depend on the available Systems of Attestation of Conformity: in glass for construction Systems 1, 3 and 4 can be used.
Stazione Sperimentale del Vetro is a Notified Body for the issuing of the CE marking in the framework of System 3; in particular, it is notified for the execution of the laboratory Type Tests (TT) that contribute to the Type Certification of the product and to the Type Certification of the product's characteristic performances listed in the Product Standards.
Pursuant to Regulation 305/2011 and the mandate of the European Union to CEN M/135, tests for product qualification and determination of characteristic performances are carried out in accordance with the technical standards referred to in the harmonised European standards.
The list of notified tests that can be performed by Stazione Sperimentale del Vetro and of the relevant European product standards for glass in building applications is available at the following link.
For more information on the tests, or to request a quotation, please download the dedicated contact form available at the following link, fill it in and send it via e-mail to spevetro@spevetro.it.
Request form for CPR 305/2011 Type Tests
Test Report Archive

An archive of the issued Test Reports is available here.