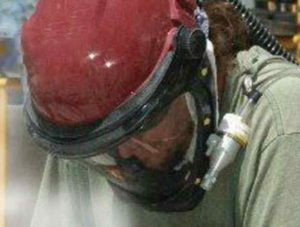 SSV has many years of experience in the field of monitoring of physical and chemical pollutants in the glass industry workplaces (hazardous chemicals, thermal microclimate, fine dust, inorganic fibers, asbestos).
Sampling is carried out in situ with suitable instruments, both to be installed on fixed stations and by means of portable samplers, which can be worn by individual operators following procedures and times depending on the specific parameter analysed.
The collected samples are then analysed in laboratory according to the regulatory requirements, and the analytical results are processed to calculate the average daily exposure, in comparison with the relative threshold limits imposed by laws or regulations in force.